Friday the 13th Weekend in December and Holiday Season Packed with Christmas Haunted Attractions
Home » Blog » Indiana's Best Weekend Events, IndianaHauntedHouses.com News and Updates, Indiana Haunt News
December 11, 2019 By Wendy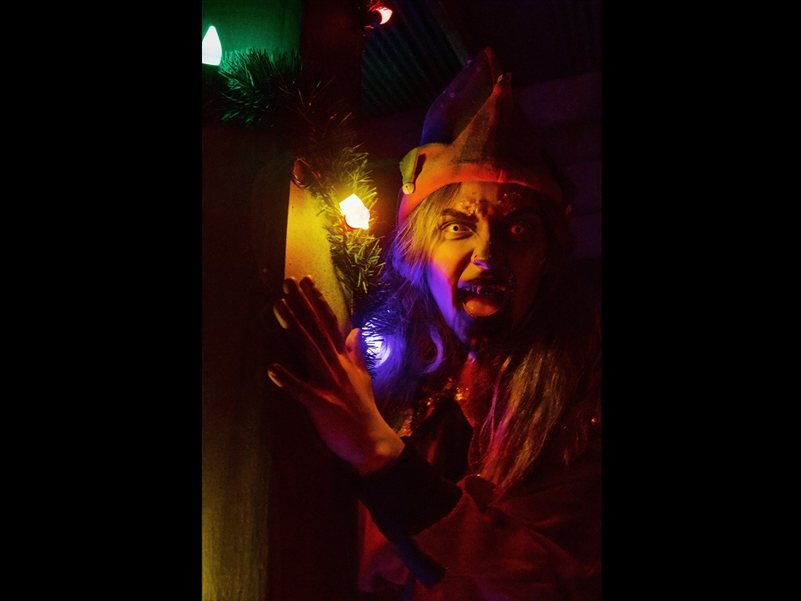 Photo by:
Nightmare on Edgewood via Facebook
It's the season of giving and this December feels particularly special. Not only are we getting a Friday the 13th in December, but the holiday season is also packed with Christmas haunted attractions in Indiana. Who's readying for a chillingly thrilling, fun time at the haunted attractions filled with Christmas horror?
Check out all the holiday horror in store for Indiana below!
Haunted Angelus House Presents: A Haunted Christmas
8829 E. Washington Ave. Indianapolis, IN
317-500-4746
Open: 12/13 & 12/14
House of Trepidation Presents: Belle's Family Christmas Haunt
1929 S Meridian St. Indianapolis, IN
317-912-3845
Open: 12/13 & 12/14
Haunted Hills Hospital
4700 Central Avenue, Lake Station, IN, 46405
Open: 12/7 & 12/14
Newburgh Civitan Zombie Farm
5466 South Vann Road, Newburgh, IN, 47630
Open: 12/13 & 12/14
Nightmare on Edgewood
1927 S Meridian Street, Indianapolis, IN, 46225
Open: 12/13 & 12/14
Scarevania Haunted House
520 E Main Street, Muncie, IN, 47305
Open: 12/14
Stillwell Manor
1704 East 60th Street, Anderson, IN, 46013
Open: 12/7, 12/13, 12/14