Fear Fair Presents: 'A Creepy Christmas' this Holiday Season!
Home » Blog » Indiana's Best Weekend Events, IndianaHauntedHouses.com News and Updates, Indiana Haunt News
December 1, 2018 By Chelsea T.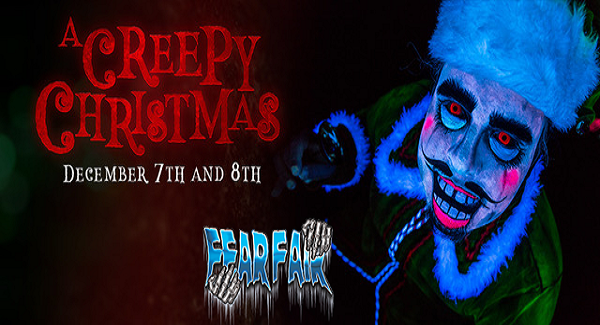 Fear Fair of Seymour will be opening their doors this Holiday Season to thrill seekers, as they present their haunt - 'A Creepy Christmas.' The special event will take place on December 7th & 8th and will feature three terrifying haunted attractions, including Factory of Terror, Scarehouse and of course, Fear Fair!
The haunt will send visitors through a ton of all new scenes, putting a terrifying twist on the holiday season. Come face to face with Santa Claus, but this one isn't so jolly! You never know what other Christmas characters you'll meet along the way!
Tickets for the event are limited. Click here to purchase yours today!