Ghost Hunts USA to Host Overnight Tours of the Haunted Randolph Asylum
Home » Blog » Indiana's Best Weekend Events, IndianaHauntedHouses.com News and Updates, Indiana Haunt News
June 4, 2019 By Chelsea T.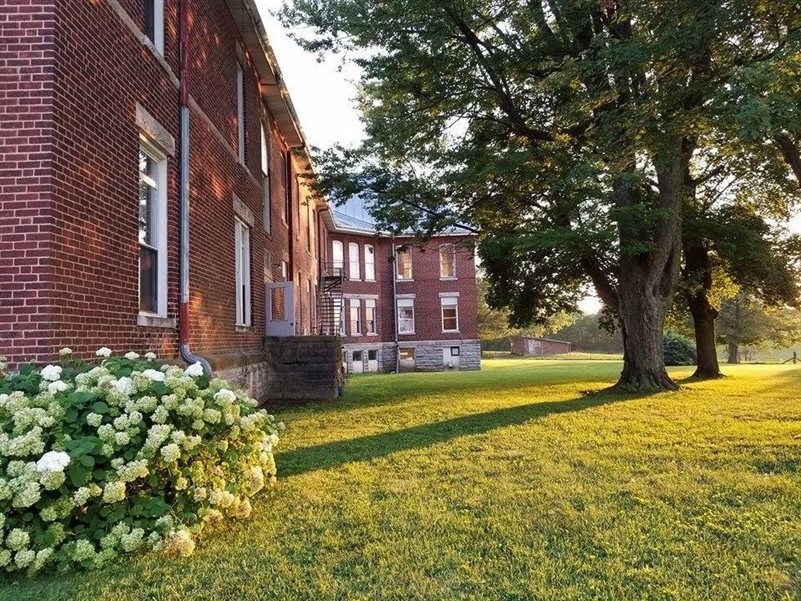 Photo by:
Randolph County Asylum via Facebook
The former Randolph County Asylum in Winchester is a known hot spot for paranormal activity. For those brave enough to spend the night, Ghost Hunts USA will be hosting a number of tours running until the end of November.
The asylum is rumored to be one of the most haunted destinations in the country, and has even been featured on the television show, Paranormal Lockdown. Spirits have been reported inside the building, including those of children and the mentally insane. According to the Ghost Hunts USA website, there is also a dark sinister entity that resides in the basement, one of the location's most active areas.
Visitors will have the opportunity to sleep anywhere in the asylum, including in a private ward room, or one of the base rooms. The asylum has electricity, and the main base areas have heat. Guests are required to bring their own sleeping bag or air mattress.
Your ghost hunt at the Randolph County Infirmary includes the following:
History Tour
Psychic Medium Vigil* (if psychic present)
Group Vigils
Lone Vigils
Overnight Ghost Hunt
Overnight Sleepover in this very haunted location
Use of our equipment which includes, trigger objects and EMF Readers
Free time to explore this location and to undertake your very own private vigils
Unlimited Refreshments, Including Coffee, Tea, Hot Chocolate, Bottled Water and Soda
Continental Breakfast
Dates:
Saturday, June 29th
Friday, September 13th
Saturday, September 14th
Friday, September 27th
Saturday, September 28th
Friday, October 18th
Saturday, October 19th
Friday, October 25th
Saturday, October 26th
Friday, November 22nd
Saturday, November 23rd
Friday, November 29th
Saturday, November 30th
Click here for more details & to purchase your tickets ahead of time!