Fireworks Special from Goodtimes Fireworks Ensures Your Independence Day Celebration Is Complete with a Big Bang and Dazzling Night Sky!
Home » Blog » Indiana's Best Weekend Events, IndianaHauntedHouses.com News and Updates
June 19, 2018 By Wendy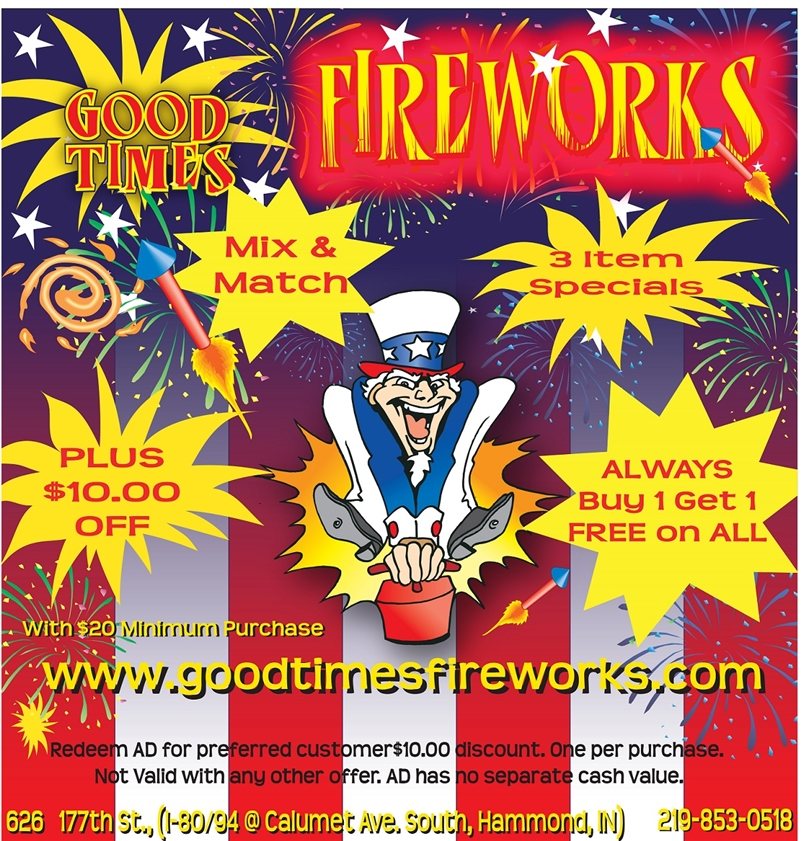 Goodtimes Fireworks Special.
Photo by:
Goodtimes Fireworks.
Celebrating the birth of America with fireworks is a tradition. The Independence Day celebration simply wouldn't be complete without it, so get in on the fireworks special offered at Goodtimes Fireworks!
Whether you're celebrating with a large crowd or with family, Goodtimes Fireworks offers a wide assortment of fireworks products, including firecrackers, missiles, rockets, spinners, sparklers, and much more!
Get more bang for your buck on fireworks by redeeming the ad. Goodtimes Fireworks is located at the same location as Reapers Realm Haunted Attractions, at 626 177th Street in Hammond, Indiana. Goodtimes Fireworks is open daily, and hours are extended the week of July 4th.