Seven Silly, Spellbinding, and Just-Spooky-Enough, Halloween Books for Kids
Home » Blog » Little Ghost & Ghouls Corner
September 10, 2015 By Kelly T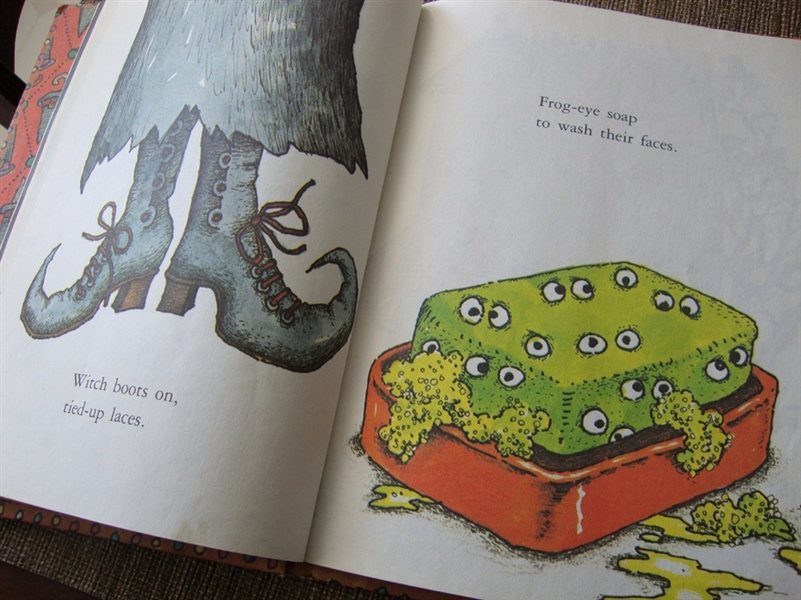 Photo by:
Vanessa via Flickr
It's time to dim the lights, get out your flashlight and start practicing your best cackling witches' voice! Halloween season is upon us and with that, comes lots of reading requests from children for Halloween books.
From tales of witches, monsters, pumpkins and more, there's no denying that there are tons of Halloween themed books out on the market made for kids. Picking just one to read though, now that's a whole different story!
This Halloween season, share a not-too-spooky story with your kids! Here are some awesome Halloween themed kids books to consider.
Creepy Carrots - Aaron Reynolds
Five Little Pumpkins - Dan Yaccarino
The Little Old Lady Who Was Not Afraid of Anything - Linda Williams
Monster Needs a Costume - Paul Czajak
Room on the Broom - Julia Donaldson
Too Many Pumpkins - Linda White
Where's My Mummy? - Carolyn Crimi