Seven Terrifying Twilight Zone Episodes That Will Keep You Up All Night
Home » Blog » Paranormal Headlines, Halloween's Hottest Trends, Halloween Headlines
November 28, 2017 By Cait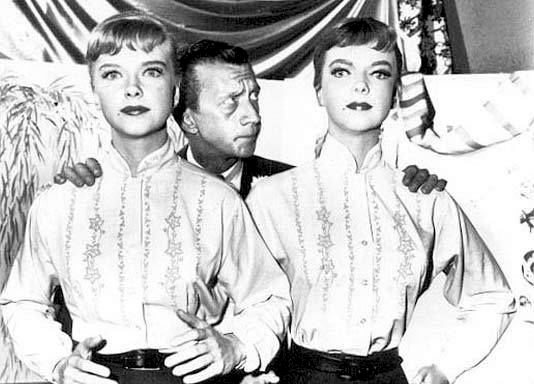 Ever Wonder What a Mannequin Would Do If It Had a Life of Its Own?
Photo by:
CBS Television, via WikiCommons.
If you've watched "The Twilight Zone", then you know that many of the episodes from its iconic anthology planted the seeds for what would become staples of the horror genre today. Dolls that have a life of their own, phone calls from beyond the grave, man breaking down in isolation, insane twists that you simply couldn't have seen coming (you know, if you hadn't already seen all of the derivative works, parodies, and homages already) - "The Twilight Zone" was ground breaking, and is an absolute must watch for any true horror fan.
If you've missed the TV marathons, or you haven't yet been indoctrinated into "The Twilight Zone", well then, that's exciting for you, because you're in for a real treat. While I would personally recommend binge watching the entire series (no really - it's that good), we've put together a list of some of the hands-down scariest episodes of "The Twilight Zone" that ever aired.

Don't think that just because the show originally aired between 1959 - 1964 that it somehow isn't scary - oh no - Rod Serling managed to capture true horror in a way that many wish they could today. Without any further ado, our top scariest episodes of "The Twilight Zone":
What's Your Favorite Episode of the Twilight Zone? Let Us Know in the Comments Below!