One Year Later, Boy with Cerebral Palsy Has Another Amazing Halloween Costume to Show Off
Home » Blog » Halloween Headlines
October 28, 2019 By Wendy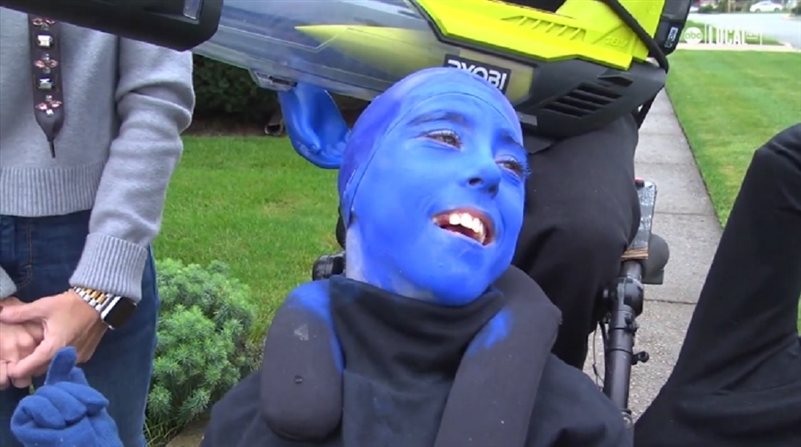 Photo by:
ABC7
Last year, Anthony Alfano and his parents Deanna and Tony Alfano delighted everyone with his Beetlejuice costume. This year, we're in for another nice surprise. The Illinois boy who suffers from cerebral palsy is ready to celebrate Halloween dressed up as a member of the Blue Man Group.
Anthony's condition with cerebral palsy leaves him bound to his wheelchair, so he can't walk. He also can't talk, but he offers everyone a precious smile to remember.
His parents are particularly delighted to see his smile. Halloween time is a special occasion for him and his family because it's a time where Anthony can feel included.
Each year his parents work together to design and build Anthony's costume. Their hard work and efforts show and it pays off because each year it brings a smile to everyone's face.
Watch the full interview from ABC7 to see Anthony's complete Halloween costume for 2019!
Photo Gallery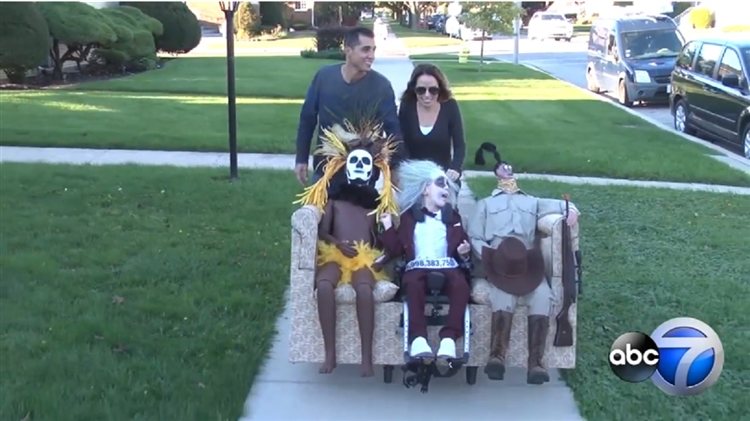 Source: ABC7