Find Out What's In Store at Dark Nightmares Haunted House for the 2016 Halloween Season!
Home » Blog » Indiana Haunts: An In Depth Look
August 17, 2016 By Haunt News & Press Releases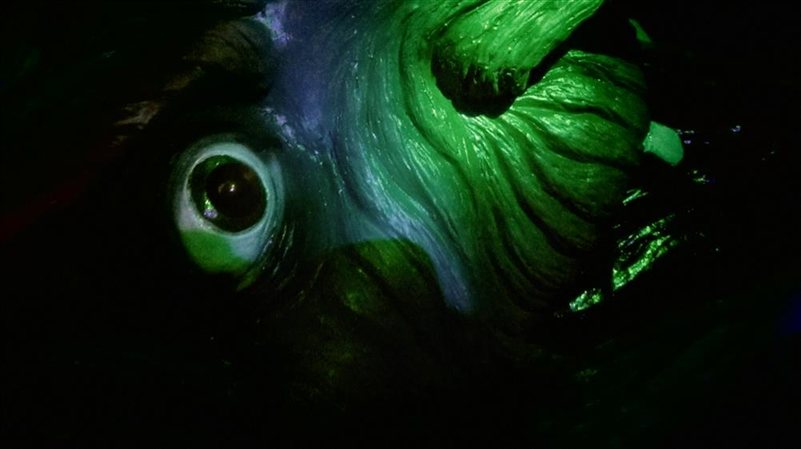 Dark Nightmares
IndianaHauntedHouses.com recently sat down with William Zettler of Dark Nightmares Haunted House, to discuss what's new at Dark Nightmares Haunted House for the 2016 Halloween Season! Located in Elwood, Indiana, Dark Nightmares Haunted House features three terrifying haunted attractions, all under one roof! In its very first season, Dark Nightmares features five select nights in October where they'll be giving thrill-seekers the fright they have an appetite for, all for free! That's right, the haunt is free, although donations are gladly accepted.
In its first hour, Dark Nightmares will feature a not-so-scary haunt, filled with black lights and bright colors. During the second hour is when the spooky-good fun starts! From 8-9 PM, the Blackout version will take place. Visitors will receive a glow stick and will then be sent through the haunt by themselves! No groups, just you, your glow stick and a creature called NIGHTMARES! Sensory Overload is the third haunt featured by Dark Nightmares, which will take place on Halloween night only.
What's new at Dark Nightmares Haunted House for 2016? Do you have any new rides, attractions, or special features that Haunt Seekers should know about?
This is our first year running our own haunted attraction but we are excited that our 3 haunts in one location will grow to a lot more... We can not wait to show you what we have in store!
What are you most excited about for the 2016 Halloween Season?
We have been awarded the number one haunt in Elwood, Indiana award by Facebook as of July, 2016! We are the only haunt in the area doing a professional haunt for FREE... 3 small, intense haunts in one building at various times through the October 2016 season!
What differentiates Dark Nightmares Haunted House from other local haunts in Indiana?
First, we have 3 haunts in the same building, varying up the themes for the 5 nights we are open to keep the guests coming back again and again. We are built in a pole barn but small yes, but very intense and professional in every way. Our scenes set us apart from the others around us.


How long has Dark Nightmares Haunted House been in business? Can you tell us a bit more about Dark Nightmares Haunted House's history?
We have been in business for ourselves just this year (2016) but working in the haunt industry since 1990.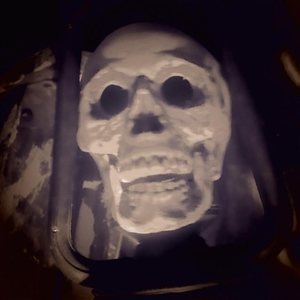 What's your favorite experience since opening Dark Nightmares Haunted House?
Being able to build our own sets and themes we have wanted to do for last several years. Building our first major haunt is a great start...
How long is a typical haunt experience at Dark Nightmares Haunted House from start to finish?
About 30 minutes, but that varies from person to person considering everyone goes through a haunt at a different pace.


On a scale from 1 to 10, how scary would you say Dark Nightmares Haunted House is? Why?
We would rank as a 9. Lots of scary things that pop out at you in the dark. A lot of unseen things until you're up on them!
Does Dark Nightmares Haunted House's property have any real haunted history? Do you have a spooky encounter you'd like to share?
Yes... the property is haunted. The 3rd generation owned sees a little girl on occasion, and during the day at some points.
What inspired you to open up a haunted attraction? What's your favorite part of the business?
For the love of doing a haunt. We love Halloween and haunted attractions and felt it was time to do our very own!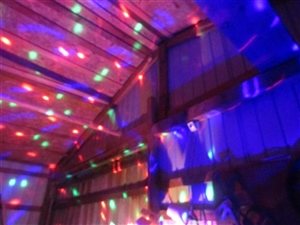 How has new technology (i.e. animatronics, special props, etc) helped you to enhance Dark Nightmares Haunted House?
It has brought a lot to our haunt. We have a digital fireplace for 2016 and will just grow, making our own FX in years to come!
Can Dark Nightmares Haunted House accommodate large groups? How many people can experience Dark Nightmares Haunted House together as a group?
Groups up to 50, yes. Any more, we would need notice but could do more if you give us time to plan for it.
Does Dark Nightmares Haunted House offer any special deals, discounts, or coupons?
None, we are free!
Anything else you'd like to let us know about Dark Nightmares Haunted House?
Our haunt is a great value for free! We hope you can check us out in Elwood, Indiana this year!