Travel to the Edge of Insanity this Halloween Season & Take on the Frightening Fun!
Home » Blog » Indiana Haunts: An In Depth Look
October 17, 2016 By Haunt News & Press Releases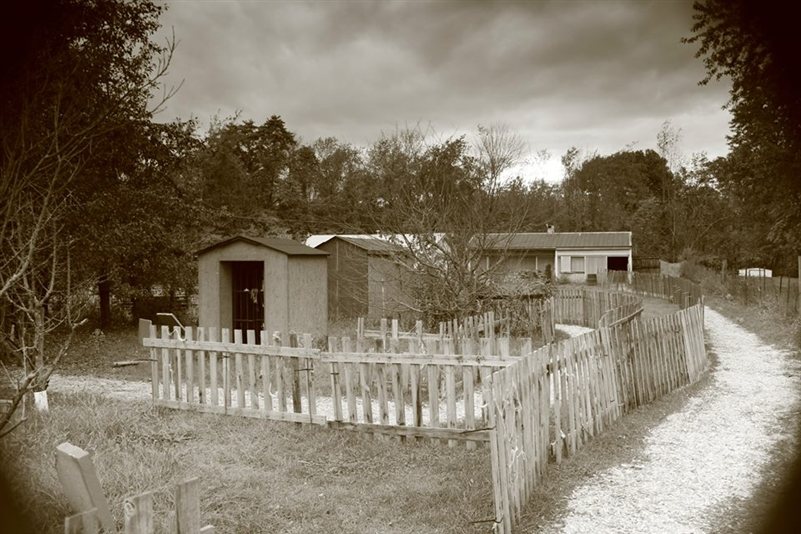 2013 cemetery scene
IndianaHauntedHouses.com recently sat down with Walt Ingham of Edge of Insanity, to discuss what's new at Edge of Insanity for the 2016 Halloween Season! Located in Kokomo, Edge of Insanity sits on acres that used to be farmland, where an old asylum once operated.
Because of the asylum's past, it's no wonder there's some strange activity on the land. Do you have what it takes to find out what's happening on the grounds, and travel to the Edge of Insanity this Halloween Season?
What's new at Edge of Insanity for 2016? Do you have any new rides, attractions, or special features that Haunt Seekers should know about?
This year we renovated 6 rooms in our Haunt! Expanded on our Hog shed are to include a Butcher's area, added a hog pen area, and added a walk-thru Mausoleum experience!
What are you most excited about for the 2016 Halloween Season?
Always hoping to see more patrons than last year! Also, to see the reactions from patrons on our upgrades!
What differentiates Edge of Insanity from other local haunts in Indiana?
Ours is a themed insane asylum from the turn of the century. We donate all the proceeds to many different charities. It's like walking through an interactive play, as you make your way through the asylum.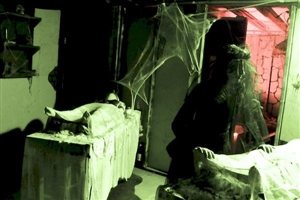 How long has Edge of Insanity been in business? Can you tell us a bit more about Edge of Insanity's history?
This is our 9th year! Started as a business venture, tragedy quickly turned it into a way to raise money for various charities.
What's your favorite experience since opening Edge of Insanity?
It's always seeing patrons who really love what we do. Hearing them yell "Awesome", or "I Loved it", really makes all the hard work worth it!
How long is a typical haunt experience at Edge of Insanity from start to finish?
On average, it takes between 15 to 20 minutes to get through. Some groups take longer, some run out screaming!
On a scale from 1 to 10, how scary would you say Edge of Insanity is? Why?
It's hard for me to judge, being the senior builder, but we have seen many patrons over the years loose their bladders, Lol. Plus we have seen many, come running out screaming, so I guess that would be a 9.
Does Edge of Insanity's property have any real haunted history? Do you have a spooky encounter you'd like to share?
No real haunted history that I know of.
What inspired you to open up a haunted attraction? What's your favorite part of the business?
It started out being a business venture, between my brother an myself. The day before we were to open for the first time, there was an accident, and my brother had died. So a Memorial Scholarship was formed in his name, and now the Haunt is in business to help raise money to fund that. Since then, we have gained enough popularity to add more charities on! My favorite part is seeing how much our patrons enjoy the show! Also, I love being able to give what we've raised to our individual charities!
How has new technology (i.e. animatronics, special props, etc) helped you to enhance Edge of Insanity?
Sound F/X, Animatronics etc. have been great, as far as adding to what our Haunt Actors do. We don't rely heavy on them, but it does add to the total experience!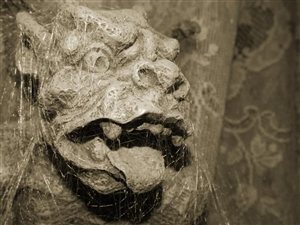 Can Edge of Insanity accommodate large groups? How many people can experience Edge of Insanity together as a group?
We prefer to have groups of 5 max, go through at a time. We will do 6 if need be, but we want everyone in every group to get the full experience! Our Haunt Actors do a great job, and love doing what they do.
Does Edge of Insanity offer any special deals, discounts, or coupons?
We offer a discount for groups of 10 or more, as well a a military discount with proper ID.
Anything else you'd like to let us know about Edge of Insanity?
We love what we do, and seem to be pretty good at it, as far as the feedback we have received. Our goal is to entertain, and hope to be around doing it for years to come!