Ghost Hunts USA Hosting Number of Tours this Month at the Randolph County Asylum
Home » Blog » IndianaHauntedHouses.com News and Updates, Indiana Haunt News, Halloween Headlines
November 3, 2017 By Chelsea T.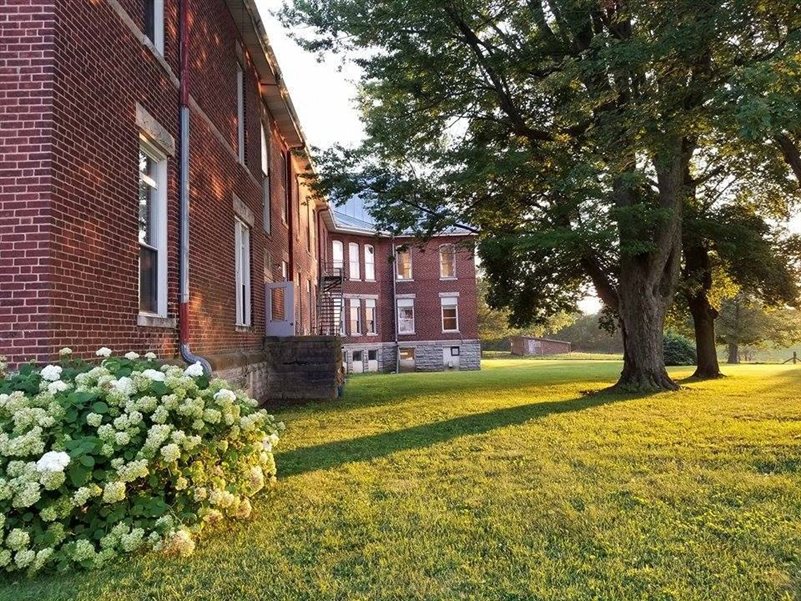 Photo by:
Randolph County Asylum via Facebook
Located in Winchester, the Randolph County Asylum is a well known historical landmark that is said to be one of Indiana's most haunted locations. This month, Ghost Hunts USA will be inviting paranormal lovers to join them on overnight ghost hunts.
The haunted location has been featured on a number of paranormal shows, including Paranormal Lockdown, and has seen the likes of many investigators.
The rooms and halls of this abandoned asylum are said to be haunted by the spirits who once resided there, including children who were mentally insane. There is also a dark entity that is said to roam the basement, and makes his presence known to those who visit.
If you think you're brave enough to check the place out, here's what the Ghost Hunt includes:
Supper (Pizza)
History Tour
Psychic Medium Vigil* (if psychic present)
Group Vigils
Lone Vigils
Overnight Ghost Hunt
Overnight Sleepover in this very haunted location
Breakfast locally sourced
Use of our equipment which includes, trigger objects and EMF Readers
Free time to explore this location and to undertake your very own private vigils
Unlimited Refreshments, Including Coffee, Tea, Hot Chocolate, Bottled Water and Soda
Click here to view the November dates & to purchase your tickets!