Hall's Haunted Halls Provides Thrillseekers with Heart-Pounding Fun this Halloween Season!
Home » Blog » Indiana Haunts: An In Depth Look
October 23, 2016 By Haunt News & Press Releases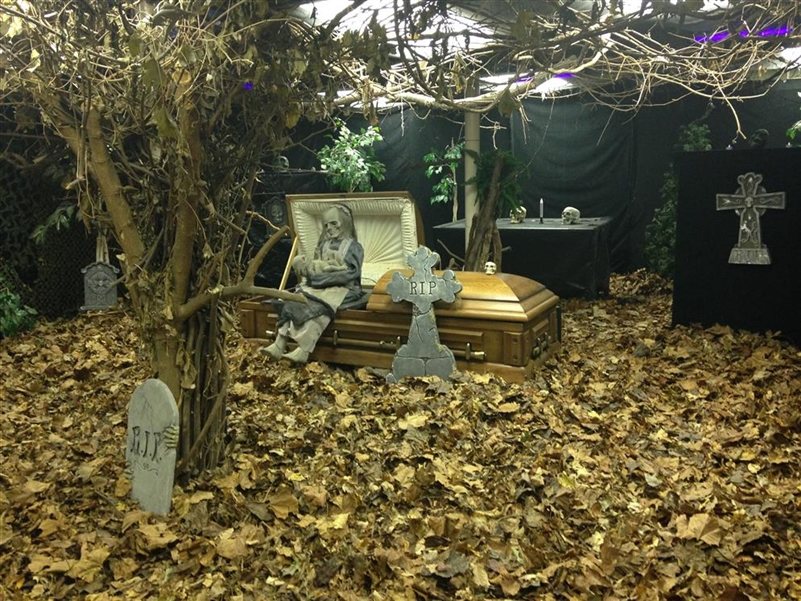 IndianaHauntedHouses.com recently sat down with Randy Marsh of Hall's Haunted Halls, to discuss what's new at Hall's Haunted Halls for the 2016 Halloween Season! Located in Monrovia, Hall's Haunted Halls has been stirring up tons of frightening fun for thrill-seekers this year.
Do you and your friends have what it takes to come face to face with The Grim Reaper in his School of Horror? While journeying through, be prepared to meet some of your favorite horror movie characters, including Freddy Krueger, Michael Myers, Jason Voorhees and more!
What's new at Hall's Haunted Halls for 2016? Do you have any new rides, attractions, or special features that Haunt Seekers should know about?
We changed up 5 of the rooms this year to keep it fresh and scary!
What are you most excited about for the 2016 Halloween Season?
We are excited about the new changes we made in the rooms, including Chucky and the Evil Dead.
What differentiates Hall's Haunted Halls from other local haunts in Indiana?
The value is terrific and it is in a very spooky 105 year old school house that just adds to the experience.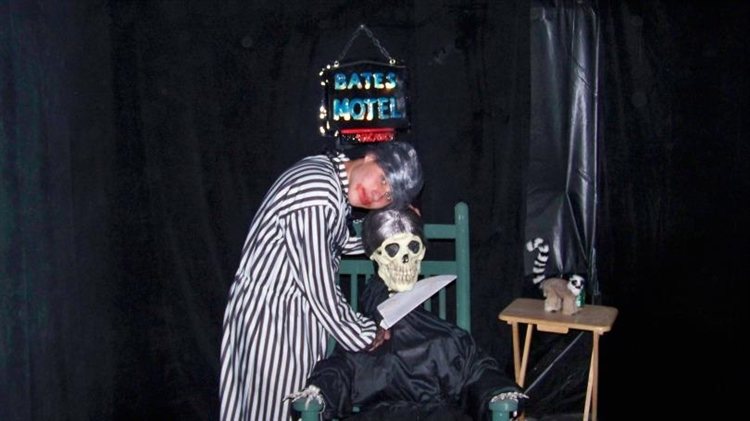 How long is a typical haunt experience at Hall's Haunted Halls from start to finish?
It will take about 20 minutes to make it through all 3 floors of the 105 year old school house.
On a scale from 1 to 10, how scary would you say Hall's Haunted Halls is? Why?
This haunted house is a 10 on a scale of 1-10 for the scare factor. The actors interact very well with the patrons to make it a personal scary experience.
Does Hall's Haunted Halls's property have any real haunted history? Do you have a spooky encounter you'd like to share?
There have been several ghostly sightings from pictures to actual camera footage. We believe that the janitor whom worked at Hall Elementary is still roaming its hallways.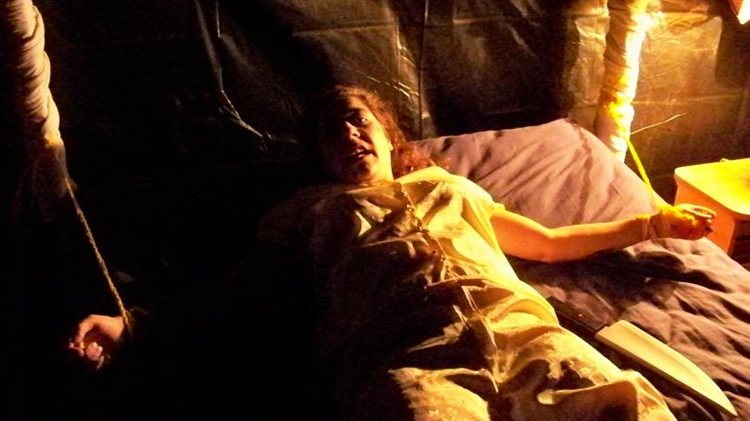 What inspired you to open up a haunted attraction? What's your favorite part of the business?
The favorite part of our business is being able to contribute back to the community and keeping this old school house up to par. The preservation of this historical building is what is most important to our Association.
Does Hall's Haunted Halls offer any special deals, discounts, or coupons?
You can save money by purchasing the tickets online.