Crossing Over to the Other Side: Haunted Indiana Bridges
Home » Blog » Indiana Haunts: An In Depth Look
August 28, 2015 By Kelly T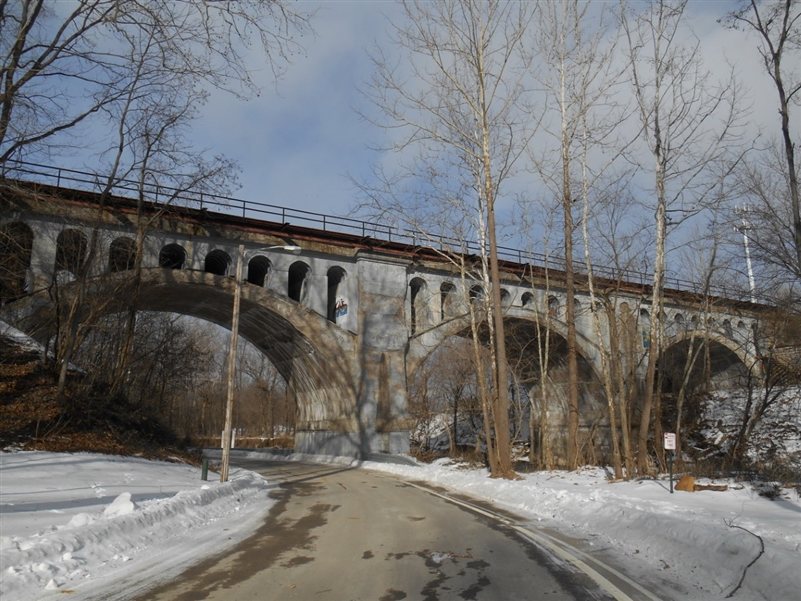 Avon Bridge
Photo by:
Joe Monin via Flickr
When people talk about spirits with unfinished business, they often reference the sentiment of a crossing over into another world. In Indiana, the home to many tales and circumstances revolving around haunted bridges, that crossing takes on a much more literal term. Check out this list of some of the most haunted bridges situated across The Hoosier State.
Avon Bridge
Legend goes that many years a woman was walking the Avon Bridge with her sick child on the way to the doctors when she met an untimely end. Some say you can still hear the sounds of her screaming come nighttime.
Ceylon Covered Bridge
Ceylon Covered Bridge, the only remaining covered bridge over the Wabash, is rumored to be the location of an opened portal due to a séance being performed there. Strange odors have been reported to waft in suddenly and then disappear just a quickly near the bridge.
Dog Face Bridge
Rumor has it that a dog ran out into the road when a couple was driving over the bridge causing them to drive their vehicle off the bridge. The sounds of growling and sightings of apparitions have all been reported in the area.
Edna Collins Bridge
There is a sad story surrounding this supposedly haunted bridge over Little Walnut Creek involving a young girl who drowned in the 1920s. Don't get too close to the edge, visitors have reported being pushed and grabbed when on, and near, the bridge.