Dance the Night Away to Benefit Children in Need
Home » Blog » Indiana's Best Weekend Events, Indiana's Local Halloween Fun Guide, Halloween Headlines
September 19, 2015 By Kelly T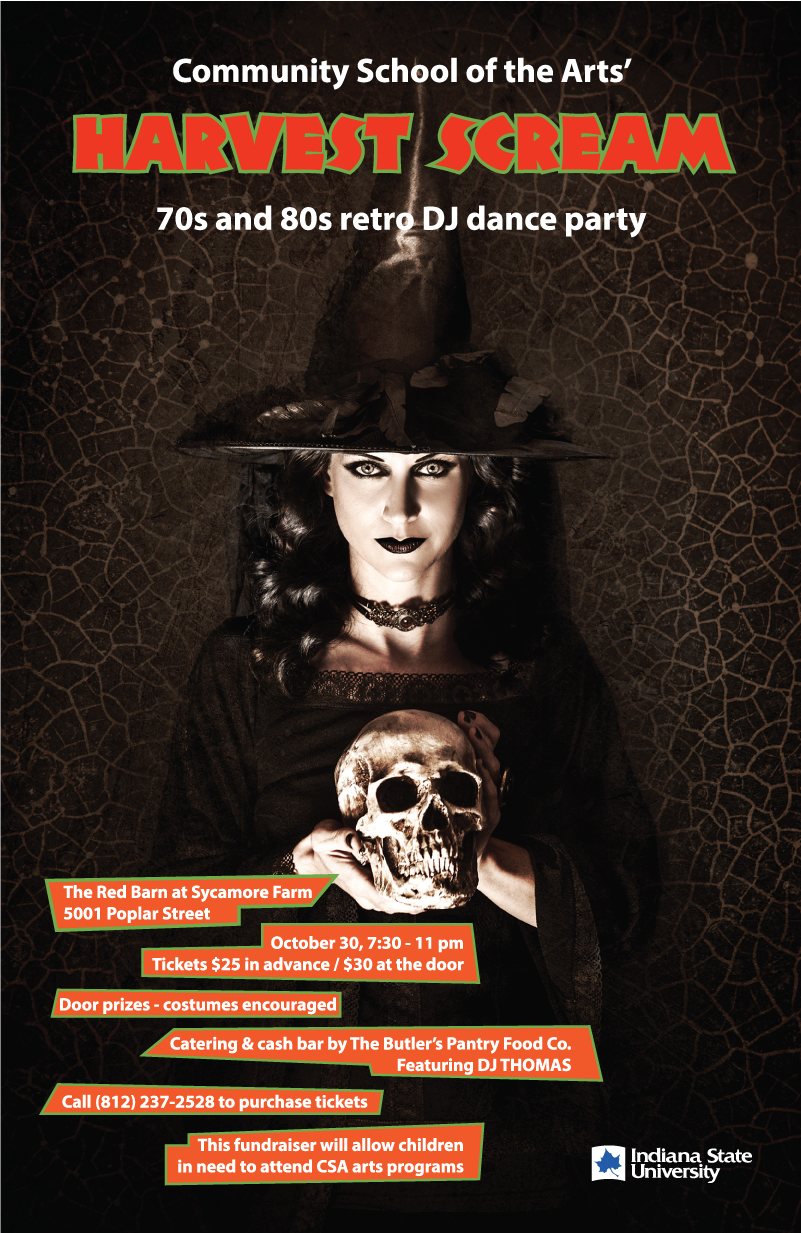 Photo by:
Indiana State University via Smug Mug
Do you like Halloween? Dressing up in Costume? Dancing? Then you won't want to miss out on The Community School of the Arts at Indiana State University's Harvest Scream 70s and 80s Retro DJ Dance Party!
Taking place on October 30th from 7:30 p.m. - 11 p.m., this monster bash fundraiser, open to ticket holders ages 18 and up, will allow children in need to attend CSA art programs.
An Indiana State University publication reported Petra Nyendick, director of the Community School of the Arts, saying, "Art programs help children's self-esteem and boosts their confidence." "These classes assist them in developing creative problem-solving skills; essential tools that are used throughout daily life."
The Halloween party will feature a raffle, catering, door prizes, a cash bar, music and more. Tickets are $25 in advance and $30 at the door.
Before the event, kids can have some fun too by enjoying mask making, free candy, photo opportunities and a cake walk.
Interested in purchasing tickets?
Please call 812-237-2528 or go to unboundedpossibilities.com/csa.