Michael Myers Roams Indiana Streets on a Bike
Home » Blog » Halloween Headlines
October 18, 2019 By Wendy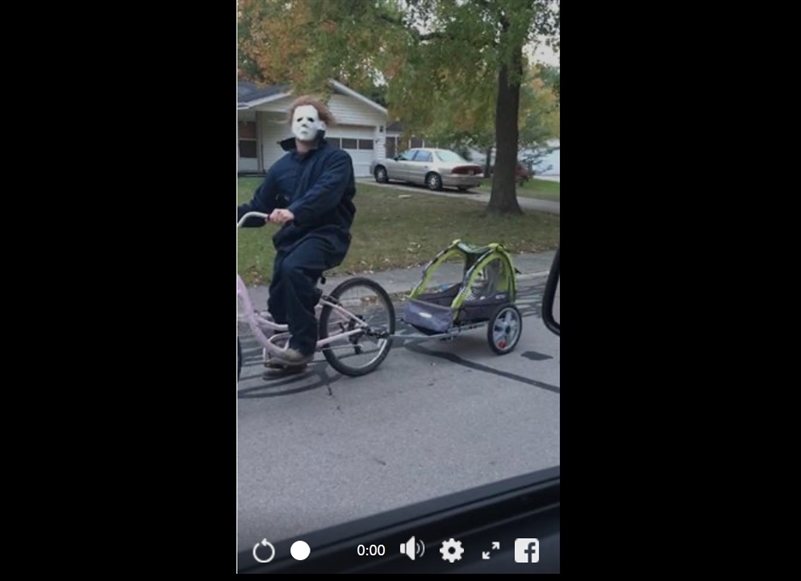 Michael Myers seen biking the streets
Photo by:
Sabrina Zimmerman on Michael Myers of Decatur via Facebook
When Sabrina Zimmerman came across Michael Myers riding a bicycle along the streets of Decatur in Indiana with a skeleton baby in the back, she had a few words for him. Check out the video Zimmerman posted to Facebook below!

Video by Sabrina Zimmerman via Michael Myers of Decatur on Facebook
Turns out the person looking like Michael Myers was really her husband wearing the character's mask. According to WPTA, he's actually been known to walk around dressed as the character in years past. And coincidentally, Zimmerman manages a Facebook page called "Michael Myers of Decatur."
Let us know in the comments below if you come across Michael Myers on his bike (LOL)!