Mom Sees a Baby Ghost In Her Baby's Crib
Home » Blog » Halloween Headlines
October 24, 2019 By Wendy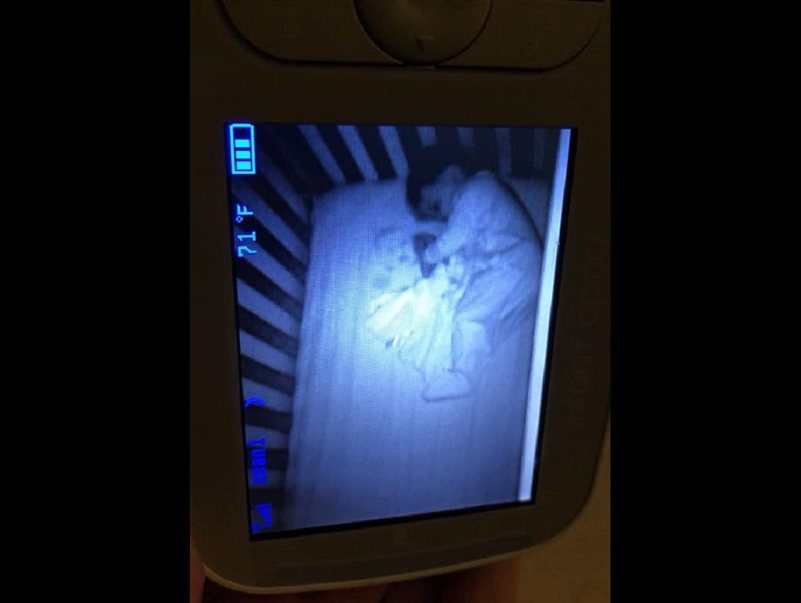 Photo by:
Maritza Elizabeth via Facebook
A mom of an 18-month-old baby boy was in for a BIG scare this past week. She thought she saw a baby GHOST in her baby's crib.
As she wrote in a Facebook post: "So last night I was positive there was a ghost baby in the bed with my son. I was so freaked out, I barely slept. I even tried creeping in there with a flashlight while my son was sleeping."
Take a look at the photo she posted of the ghost in her baby's crib above. Her post goes on to say: "Well, this morning I go to investigate a bit further. It turns out my husband just forgot to put the mattress protector on when he changed the sheets ???? I could kill him."
Here's a photo of the mattress uncovered.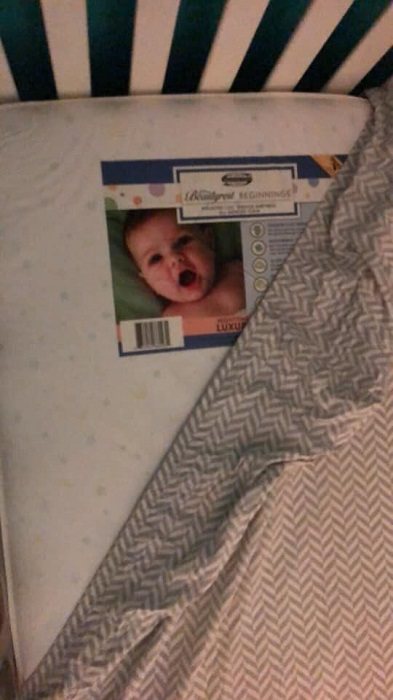 Photo by Maritza Elizabeth via Facebook
So, the next time you think you see a ghost, don't forget to check behind the bed sheet, curtains, etc. If you don't find anything, then maybe it is a ghost.
Have a Happy, Spooky, and Haunted Halloween!