New Sonic the Hedgehog Costume Has Everyone Talking Horrific
Home » Blog » Halloween Headlines
October 14, 2019 By Wendy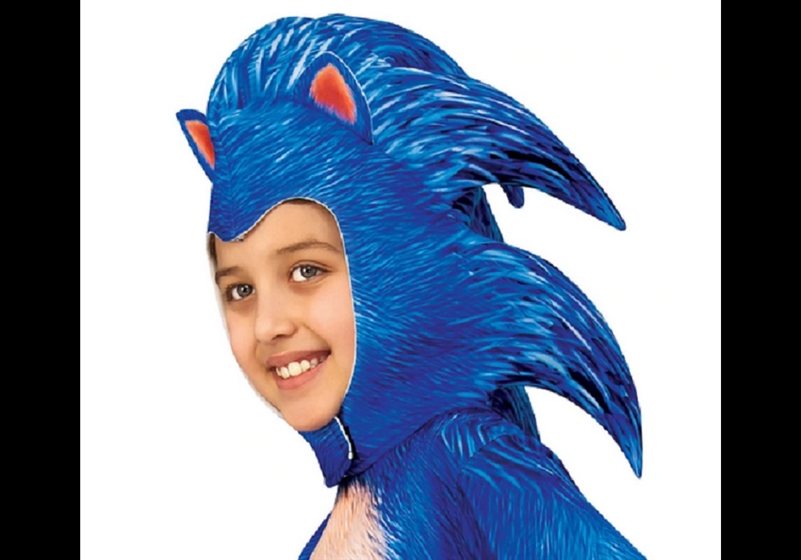 Sonic the Hedgehog Movie Sonic Costume
Photo by:
Rubie's Costume Company
While Paramount Pictures moved forward with rebuilding the character for the Sonic the Hedgehog movie after there was an outcry from fans pushing for a redesign, it appears the costume designers were not made aware of it.
Keeping to the look released in the first trailer for the movie, many are saying the new Sonic the Hedgehog costume is terrifying and "the stuff of nightmares." Fans were looking for a Sonic character that looks more like its video counterpart.
Instagram user @treasurehuntingsonic posted the costume. It comes with a jumpsuit and mask (headpiece) and is made by Rubie's Costume Company.
See for yourself – is it as terrifying as some say?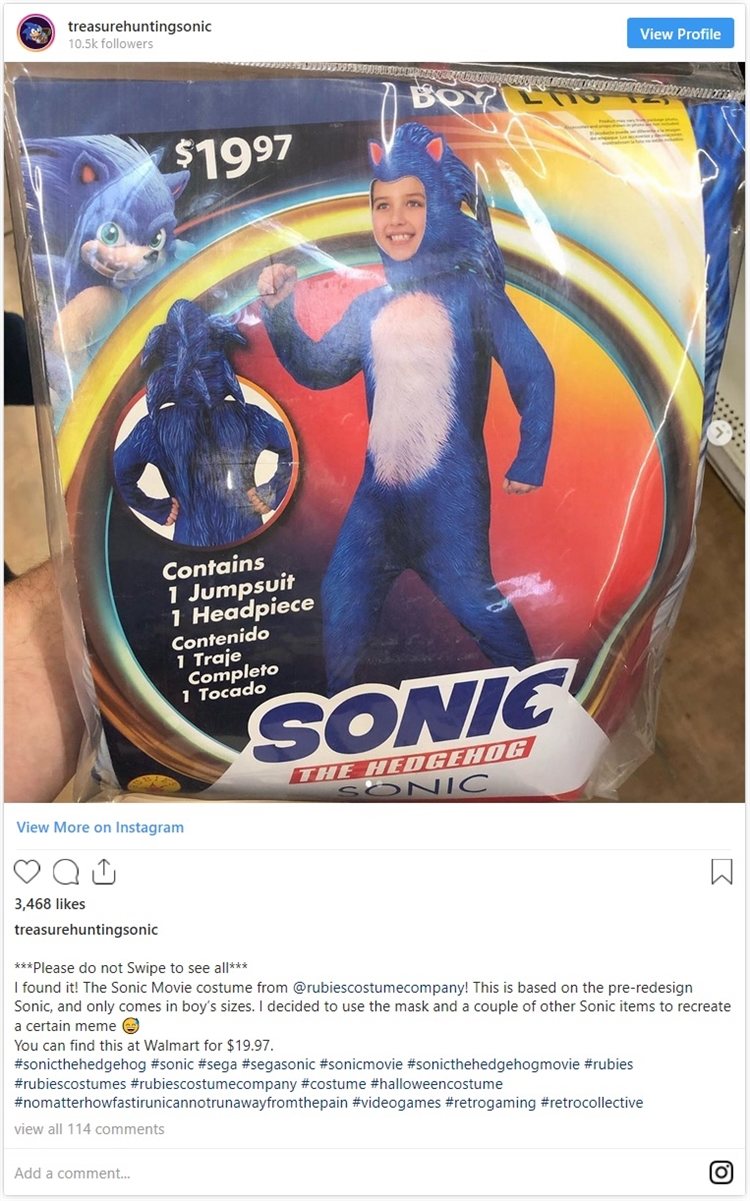 View post from Instagram
Sonic the Hedgehog was originally slated to hit theaters in November, but with the character rebuild it's delayed by several month. It's now expected to hit theaters on February 14, 2020.
Here's the new official trailer for Sonic the Hedgehog following the character redesign!