2022 Question and Answer With Streaper's Haunted Adventure
Home » Blog » Indiana Haunts: An In Depth Look
September 20, 2022 By Haunt News & Press Releases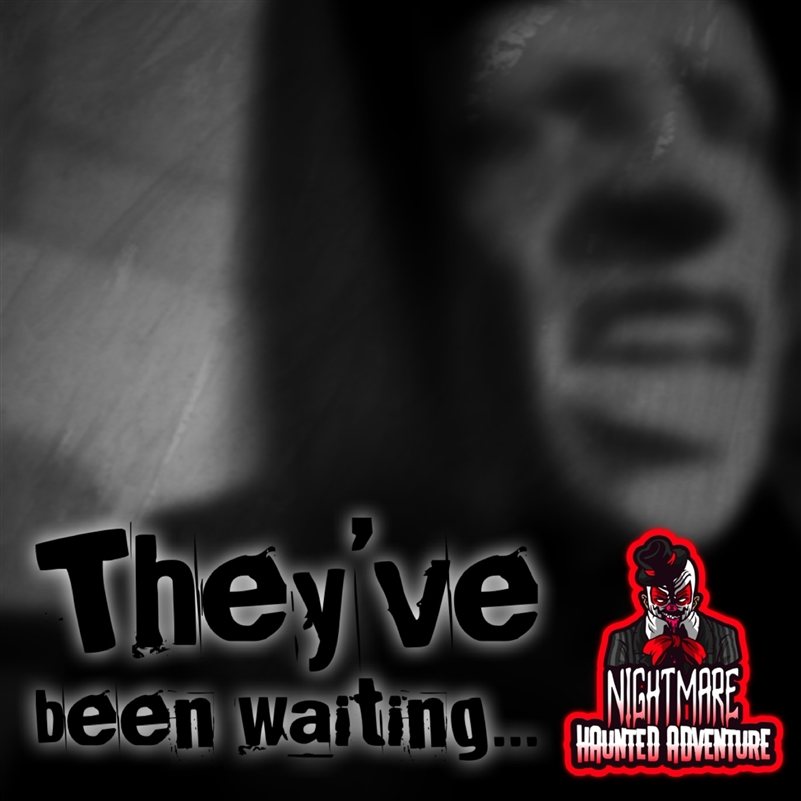 They've been waiting for you…
IndianaHauntedHouses.com recently sat down with Justin Eikenberry of Streaper's Haunted Adventure, to discuss what's new at Streaper's Haunted Adventure for the 2022 Halloween Season!
What's new at Streaper's Haunted Adventure for 2022? Do you have any new rides, attractions, or special features that Haunt Seekers should know about?
We have rearranged a few favorites over the years and created a new flow line for the 2022 season.
What are you most excited about for the 2022 Halloween Season?
We are most excited to hear the screams echoing through the halls of our old Central Grade School.
What differentiates Streaper's Haunted Adventure from other local haunts in Indiana?
Streaper's does not use movie characters or any movie monsters in our attraction. We pull from real-life horrors and phobias rather than the overplayed theatrics you see in theaters. What's the scariest thing of all? Mankind and the madness that we are.
How long has Streaper's Haunted Adventure been in business? Can you tell us a bit more about Streaper's Haunted Adventure's history?
Streaper's began in 2011 as a small town haunt and grew bigger and bigger each year as the building fed on its victims. We grow from the screams of our visitors and with over 10 years of Horrifying history in our location, we've created quite the beast. The beast must be fed to ensure our own survival… so come sacrifice yourselves for the 2022 season!
What's your favorite experience since opening Streaper's Haunted Adventure?
Absolutely everything. We honestly can't say enough how thrilled we are to be serving Indiana with fear and horror for over 10 years. Our ultimate favorite moments are families that come with their little ones and the parents see how accommodating we can be to ensure the kids have a good, but scary, Halloween tradition to look forward to each year. Our haunt intensity solely depends on the group itself.
How long is a typical haunt experience at Streaper's Haunted Adventure from start to finish?
A typical walk-through (not including our small outdoor section in which you crawl through a REAL 1987 Hearse) can take anywhere from 15-45 minutes solely depending on the interactions with the group itself. The more fun you have, the longer we keep you. The more you scream, the farther that exit creeps away.
On a scale from 1 to 10, how scary would you say Streaper's Haunted Adventure is? Why?
We would say this varies greatly. Our actors are trained to convey an intensity based on the members of each group. If you come with a small child in your group, you may rate us at a 5 for scare factor for yourselves. If you come as a group of screaming teen girls, our intensity may rise to create a solid 9.5 on the scare scale.
Does Streaper's Haunted Adventure's property have any real haunted history? Do you have a spooky encounter you'd like to share?
Upon our first renovations of the haunt in early 2010 we had a homemade clown prop that was found in the building from a previous haunt owner. This prop was put outside for our 2011-2013 seasons and once brought in for retirement, the prop would be found in various parts of the haunt without our knowledge as to how it got there. Parts of the prop have been disassembled over the years, but personally, we've been afraid to dispose of any parts. Throughout the haunt we have placed small pieces of this clown prop in hopes to appease whatever may have been attached to it.
What inspired you to open up a haunted attraction? What's your favorite part of the business?
We've always been inspired by horror and our family's history includes many at-home haunts over the years. We thrive on original creativity and we try to think outside the box.
How has new technology (i.e. animatronics, special props, etc) helped you to enhance Streaper's Haunted Adventure?
Our 2022 soundtrack has changed drastically as well as a lot of our lighting. Once lit areas have become darker.
Can Streaper's Haunted Adventure accommodate large groups? How many people can experience Streaper's Haunted Adventure together as a group?
We limit our group sizes to 8 to help ensure the best experience for the group. Streaper's has many interactive sets that can include crawling and single interactions with our monsters, so smaller groups are best.
Does Streaper's Haunted Adventure offer any special deals, discounts, or coupons?
We currently offer a child discount (under 12 years old), VIP passes, and Haunt/Escape combo discounts.
Anything else you'd like to let us know about Streaper's Haunted Adventure?
Come see us. We're DYING to "meat" you!