Tillett Cemetery - Hookman's Cemetery - Real Haunt in Peru IN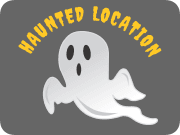 E. Lovers Lane Rd.
Peru, IN
Details
Average Review

Listing Categories

Open To Public

Yes - Open To Public
This cemetery is called the Tillett Cemetery but is also known as Hookman's Cemetery becuase of the local tale of a ghostly man with a hook for a hand who wanders the roads nearby in search of his victims. Also reported here are thick, eerie fogs and cold spots.
I visited Tillit Cemetery

As me n boyfriend where going up the trail I started to get really Dizzy we got up to a flat area that smelled like rotting meat and couldn't figure out where cemetery was we decided it might be over the fence as I crossed the fence I didn't feel as Dizzy we didn't find nothing and went back to that flat area as i was holding still my heart started to race and I sat down I could then feel something sharp pressing inside my head my boyfriend stated I was sitting next to cereal killers gravestone and dragged me away and then we found the actual cemetery as we stood in it we could both hear people walking around and I looked over to see a shadow figure standing by a tree I started to feel sick my boyfriend was starting to feel uneasy so we decided to leave as we were walking down the trail my stomach started feeling worse I could hear something walking behind us smelled the rotting meat again the sharp pain in my head came back I also felt a bunch of wind blow into my ear as if something ran past me really fast and could hear someone screaming my boyfriend also heard screaming could smell meat at this point and saw glowing eyes when we got off trail and I looked back I could see another figure on the hill and feel a pain in my eyes the smell stayed until we drove off and that when my boyfriend told me the history of this place and I was probably haveing more activity than anyone because I'm Native American

Posted 4/20/23

1 out of 1 found this review helpful

Ghost Hunting Gone Aggressive

A while back me and my family went ghost hunting here. I at the time believed but didn't have much experience, so I just wandered around and took pictures. One of my family members took a spirit box over to a grave of a mom and baby around the edge of the cemetery, and we heard a baby crying, then static for a little and the whole spirit box flew off into the woods. Around the time we left, there was baby hands and feet up and down the car and on our way down the little hill we went up and parked at, my phone started screwing up (It was what I was taking pictures on) and the screen was having a really bad like rainbow static glitch which ONLY happened then and there. My brothers stopped and told whatever latched itself to me to leave and then just like that the problem was gone. Never happened since.

Posted 5/4/22

2 out of 2 found this review helpful

Its definitely haunted

This is really long, sorry... I was born and raised here in Peru, and still live here. I've been to Tillett Cemetery many times and have had varying experiences, but they all seem to have the same underlying activity. Such as footsteps on the trail and the perimeter of the cemetery, fog and cold spots, feeling like I'm being watched, seeing and hearing things, etc. I've tried to do as much research on the place that I possibly could, even going as far as to join the Miami County Cemetery Board for a brief time in 2018 just to get that much closer. Tonight I decided to take my friend who has never been. It was already extremely foggy out and close to 3am so I brought up that we should go because its the perfect atmosphere for activity to happen. I told him about the urban legends, the thick fog and the cold spots and all the little details of the true, real Miami County Indiana hookman and Lovers Lane. Lovers Lane is an easy road to pass and miss if you are on highway 24, but if you are heading East out of Peru it's about half a mile past where state road 16 crosses highway 24, on the right. When we arrived I started walking up the hill with my phone flashlight, I made note that the trail was extremely dark and appeared to be getting darker the further in we got. I told him that we would come up into a clearing and the entrance to the cemetery would be on the left. Keep in mind this is in the middle of July. As soon as we set foot in the cemetery we started seeing our breath and got rushed with cold air. I instantly got goosebumps. We pressed on and went off to the left walking slowly making as little noise as possible, as we were walking we kept hearing sticks breaking and footsteps shuffling up the trail on the hill leading to the cemetery. The time was now 3:30am exactly. We walked the majority of the perimeter and stopped in front of on headstone in particular, this time the footsteps were louder and definitely closer. We both verbally agreed that we felt like we were being followed but kept walking around. We came up on an old family plot with no stones left standing, I was in the process of telling him "There are quite a few Tillett's buried here" but I was stopped in the middle of "few". I heard from across the cemetery a prominent voice speak. I was frozen and looked at him for validation that he heard the same thing I had, but he heard nothing. I decided we should keep walking around and check it out. I kept seeing a tall dark silhouette just out of my peripheral vision. We got closer to the entrance and I turned my flashlight off just for shits and giggles. It was completely pitch black, but I noticed we both instinctually stood back to back because we felt like we were being watched from multiple directions. We were rushed with cold air again and all of the hairs on my arms and neck were standing on end. We left the cemetery and got to the clearing and the air was automatically warmer. As we were walking back down the trail we both felt like we were being followed or escorted out as if we shouldn't have come to begin with. I'm writing this roughly an hour after this happened, I hope you all enjoyed, and i know its reeeally long so I'm sorry about that haha.

Posted 7/19/21

5 out of 5 found this review helpful

Tillett cemetery

Fun

Posted 5/23/21

0 out of 3 found this review helpful

Tillet cemetery

I was raised in a near by town and my friends and I have been trying to find the graveyard for years. We found it a few weeks ago and went up and it was really foggy and I saw a tall figure walking through the graveyard once we were in and we booked it down the front hill. I went back up tonight and didn't even wanna go in the graveyard but did. But it was cold and foggy so I ran and got in the car and booked it out of there. Scary shit

Posted 3/7/21

1 out of 2 found this review helpful

Tillett Cemetery

My husband and I went there today. He was on the far left side of the cemetery, and I was on the right side of the cemetery closer to the woods edge. I was taking pictures of tombstones and I heard someone or something say hey down here. I thought it was my husband I yelled at him and said what did you say. He said nothing I'm just taking pictures. I felt like someone was walking right behind me, my husband was not around me at the time.

Posted 9/7/20

3 out of 3 found this review helpful

It was WILD

I went there with my girl and a few friends of mine. We took the trail through the woods to get into it. It was very foggy and once you got in, it felt really eerie. We went at about 1 or 2 in the morning. It was cool reading all the different headstones and seeing the years and names on them. One of my friends was taking pictures the entire time and caught a few orbs. We all kept walking and we got to the hill, and right when we got to the hill it started getting cold. My girl said she felt someone breath hot air down her neck, and one of my friends said she felt someone pull her hair as we were leaving.

Posted 7/28/20

3 out of 3 found this review helpful

dont go

My aunt and my dad has told me stories about this place and i was born and raised here in Peru, Indiana and i still live here but anyways my aunt and dad has told me that when they were little that they had a relative that lived in a house up in the woods and they would stay the night there well they said that at night when they got to bed that they would see a ghostly face in there bedroom window and their lights would go out they also would hear their horses running down the hill and the next day they would get up and find their hound dogs in the grave yard dead but there would be no blood or wounds on them. My aunt has also told me that when she was a teenager her friends where talking about the place and she didnt believe what they were saying about it so she had them take her up there and she went by her self and nothing happened at first but then she said that it was getting foggy and cold and she turned around and seen this tall dark fog figure with a hook coming at her she also said that she seen a black cat with the head in the tree and body on a rock. Now my experience my aunt took me and my cousin up there and me and cousin went by ourselves together and this is during the day time well we couldnt find it and we didnt see anything out of the ordanery so we went back down and told our aunt that we couldnt find the grave yard so she walked with us but on the way up we seen a rock that was white and with a hand pointing to where we needed to go and it was not there when it was just me and my cousin so we found a steep hill and walked up it and there was the grave yard we didnt see anything but my aunt freaked out and said run because there was a black fog going around me and my cousin so we all started running and while we ran my cousin was tripped and i was pushed and when we got home my cousin had a hand print on her ankle and i had hand prints on my back.

Posted 10/5/19

8 out of 10 found this review helpful
Share Your Experience or Comments - Tillett Cemetery - Hookman's Cemetery
Real Haunt Listing Info
Visitors to this page: 5,418
Last edit to this listing: 3/25/2016 (2744 days ago)

Disclaimer: Indiana Haunted Houses does not endorse or support trespassing to visit real haunts. Before you visit ANY local real haunt, make sure to acquire the appropriate permits and/or permissions, and be respectful of privately owned properties. Countless Haunt Hunters have been arrested, ticketed, and reprimanded by the authorities for trespassing. To avoid this, be sure to get in touch with the property owners before visiting a haunt, and respect their hours of operation, local regulations, and rules for visiting at all times. Happy haunting!
All information on this page was submitted to Indiana Haunted Houses and was believed to be accurate at the time it was posted. Please report any inaccuracies
here
.